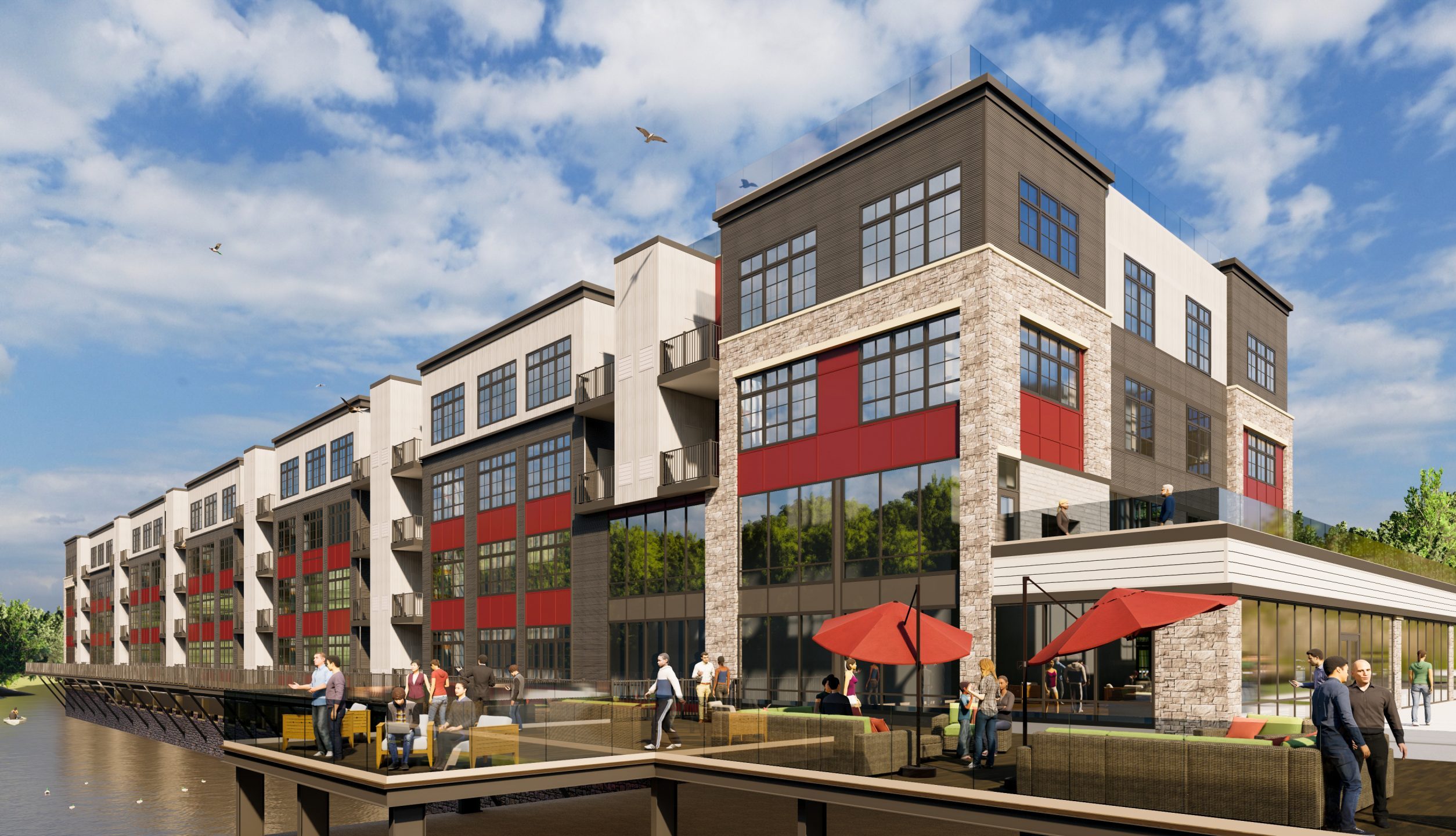 Capano Residential Breaks Ground for Luxury Apartments at Rockford Falls
Louis J. Capano III of Capano Residential and Wilmington Mayor Mike Purzycki today participated in a groundbreaking ceremony for a new 346-unit apartment development complex in Wilmington's newest community of Rockford Falls. The new apartments will rise above the beautiful Brandywine Creek and will be situated on the site of the former Bancroft Mills, which was shuttered in 2003. Previously, the historic facility was a paper mill, a textile mill, and a dye company. Also participating in this afternoon's ceremony were Bill Krapf, Chief Development Officer of Capano Residential, City Council President Hanifa Shabazz, and City Council Member Yolanda McCoy (6th District).
"We've reimagined the abandoned site as a community of luxury residential units with sweeping vistas of scenic Brandywine Creek," said Capano, who is CEO of Capano Residential. "This new community will serve as a prime example of an upscale multifamily development."
"I am pleased to join today with Louis and his team as they begin this wonderful new housing project at one of the most beautiful sites in all of Wilmington," said Mayor Purzycki. "This area is proving to be a very popular new City neighborhood. The Reserve at Rockford Falls is also part of a continuing residential renaissance for Wilmington, which is helping to strengthen the City in a variety of ways."
Capano said the vacant mill property will be transformed into an unrivaled residential community that is ideal for walking and biking. The development will offer studio and 1-, 2- and 3-bedroom apartments. Residents will have access to 7,000 square feet of amenities, including a multimedia club room with game tables, state-of-the-art fitness center, yoga studio, library, outdoor resort-style pool and rooftop deck with expansive views of Rockford Falls and Alapocas Run State Park.
In conjunction with the Delaware Department of Natural Resources and Environmental Control (DNREC), a new public pavilion, restrooms, and dedicated entrance will be added to the 415-acre Alapocas Run State Park in connection with the development. The park features Rock Manor Golf Course, hiking and biking trails, and a popular rock-climbing wall.
Construction will take place in two phases, with the first 182 apartments available for occupancy in 2020. "We're extremely excited about providing nearly 350 units of prime rental housing to a key Wilmington location and we know that future residents will be delighted with both our quality of construction and our attention to resident needs," said Capano. "This is a significant development for the Wilmington area and we're looking forward to creating a unique and unmatched residential environment that the people of Wilmington deserve.
NOTE: This article appeared on The City of Wilmington website on 12/11/2018, click here to see the article.
Go back